Personal, Social and Emotional Development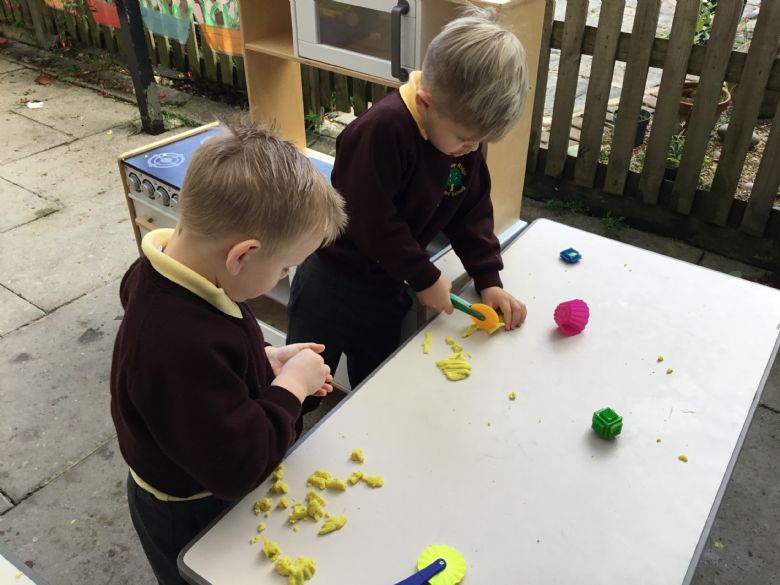 PSED is deeply embedded in everything we do. We spend time developing children's independence both in their personal and life skills and also in their learning. There are weekly circle times to teach, practise or discuss a range of areas e.g. rules, behaviours, feelings, emotions and friendships. Circle time is also used to teach specific skills. Play activities and helping the children to find solutions to the problems children face during their play form a large part of our curriculum. For example supporting children as they learn to share and take turns, guiding children as they learn to work through friendships issues etc.
There are three Early Learning Goals within this area:
Making relationships: Children play co-operatively, taking turns with others. They take account of one another's ideas about how to organise their activity. They show sensitivity to others' needs and feelings, and form positive relationships with adults and other children.
Self confidence and self control: Children are confident to try new activities, and say why they like some activities more than others. They are confident to speak in a familiar group, will talk about their ideas, and will choose the resources they need for their chosen activities. They say when they do or don't need help.
Managing feelings and behaviour: Children talk about how they and others show feelings, talk about their own and others' behaviour, and its consequences, and know that some behaviour is unacceptable. They work as part of a group or class, and understand and follow the rules. They adjust their behaviour to different situations, and take changes of routine in their stride.