Personal, Social and Emotional Development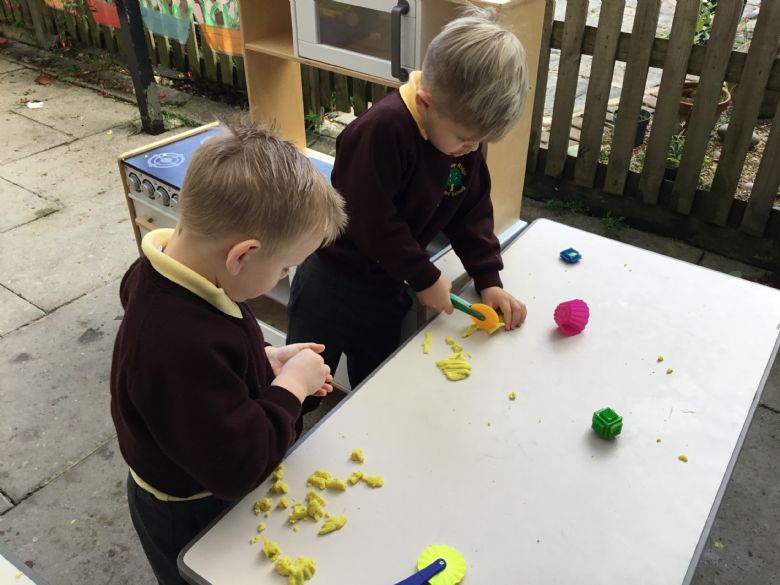 PSED is deeply embedded in everything we do. We spend time developing children's independence both in their personal and life skills and also in their learning. There are weekly circle times to teach, practise or discuss a range of areas e.g. rules, behaviours, feelings, emotions and friendships. Circle time is also used to teach specific skills. Play activities and helping the children to find solutions to the problems children face during their play form a large part of our curriculum. For example supporting children as they learn to share and take turns, guiding children as they learn to work through friendships issues etc.
There are three Early Learning Goals within this area:
Self Regulation: Children show an understanding of their own feelings and those of others and begin to regulate their behaviours accordingly. They set and work towards simple goals, being able to wait for what they want and control their immediate impulses when appropriate. Children give focused attention to what their teacher says, responding appropriately even when engaged in activity and show an ability to follow instructions involving several ideas or actions.
Managing Self: Children are confident to try new activities and show independence, resilience and perseverance in the face of challenge. They explain the reasons for rules, know right from wrong and try to behave accordingly. Children manage their own basic hygiene and personal needs, including dressing, going to the toilet and understanding the importance of healthy food choices.
Building Relationships: Children work cooperatively and take turns with others. They form positive attachments to adults and friendships with peers. Children show sensitivity to their own and others' needs.