Behaviour
Promoting Positive Attitudes
At Crawley Ridge Infant School, we understand "behaviour" to encompass attitudes to learning, managing responses to emotions as well as personal conduct. For our Behaviour Policy, go to Policies.
Our Behaviour Strategy is intended to promote a feeling of community, co-operation and collective responsibility and is centred around the 3 simple principles (rules) of being
Ready (to learn)
Respectful (of other children and adults)
Safe
The strategy is inspired by our school logo & the saying "mighty oaks from little acorns grow".
Children are introduced to the analogy of our school logo – the children grow and develop, just like little acorns, which may one day flourish and grow into mighty oak trees!
Each class has their own tree display on the wall, with a leaf for each child. Children are responsible for ensuring that their class "tree" flourishes.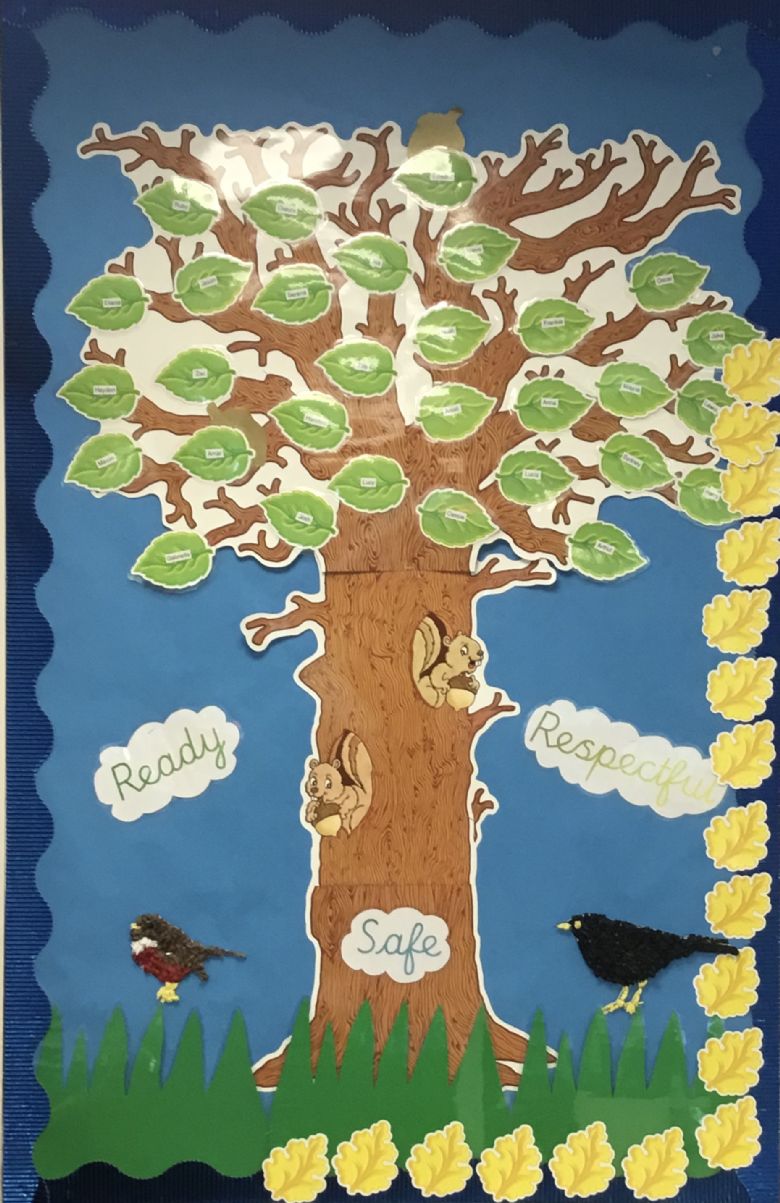 Where the class maintain the "status quo", with all leaves remaining on the tree and children displaying positive behaviour during a session (before playtime, after playtime and in the afternoon) the class teacher may give a "class reward". When 25 rewards have been earned the class will earn a class "treat" (eg extra playtime, a special activity).
If a child makes a particular effort in their approach towards others or in their attitude to their work, they may have their leaf "crowned" with a golden acorn card. It is important that staff explain to children WHY their behaviour is worthy of celebration, referring again to the 3 rules.
Where a child displays behaviour which is unacceptable, a warning is given,
following which their leaf may be removed from the tree (so that their class tree may be in danger of not flourishing!).
If this happens, staff will support the child to reflect on what has happened, and help them consider how to get back on track. As part of this reflection, appropriate consequences may be applied (eg missing 5 minutes of playtime). Again, children should be aware of why their behaviour is not appropriate in this instance, again, drawing attention to the three rules.
Staff keep a log of children's progress, which is monitored by the headteacher/ senior leaders.
To celebrate the consistent success of an individual (three times with a golden acorn card on the tree), a golden leaf may be displayed on the tree in the school hall (the same as the class displays).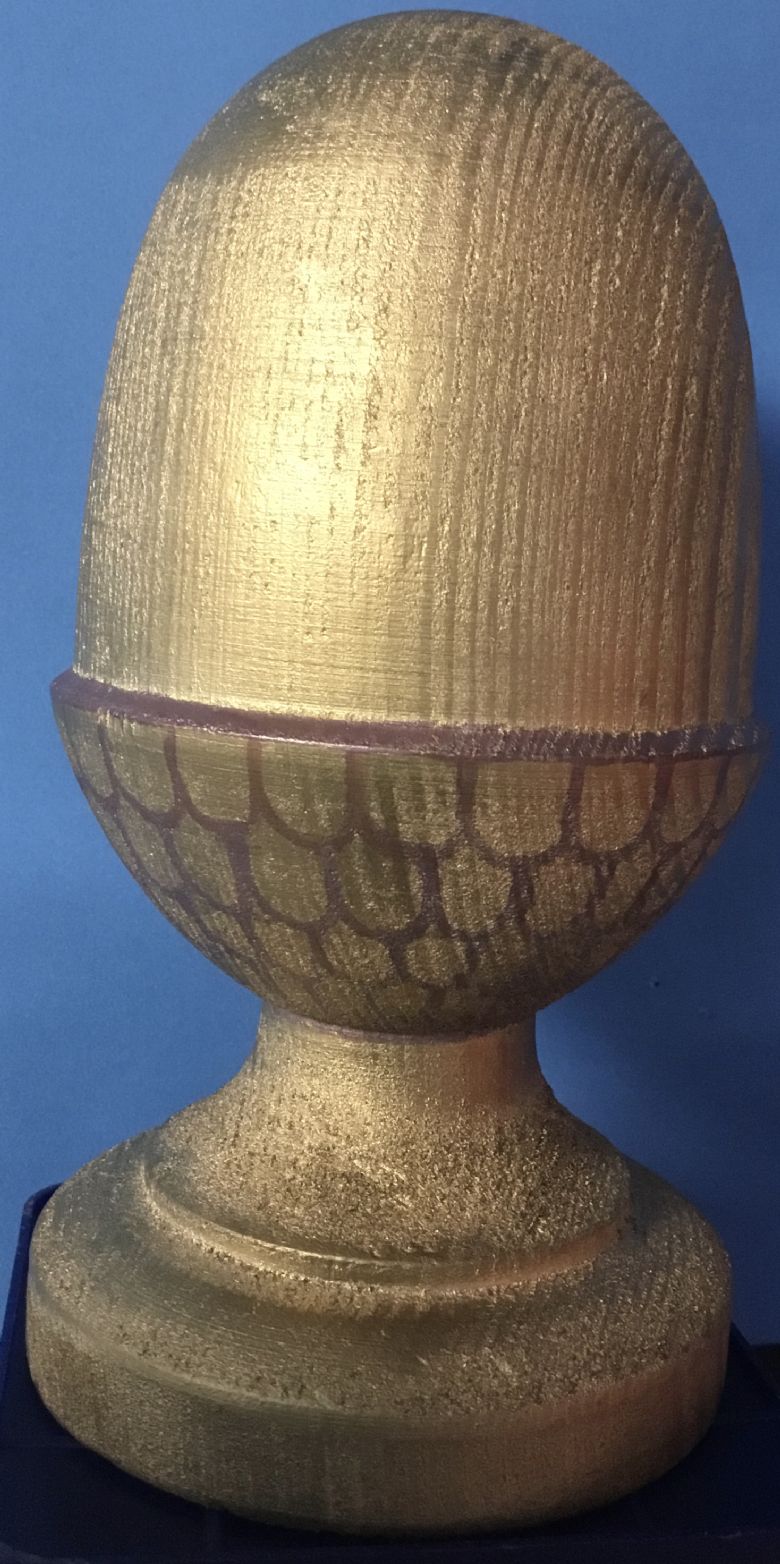 At the end of each week, the head teacher will award the Golden Acorn trophy to a class which has collectively shown outstanding effort, or consistently good behaviour (ie the class with most children who have been awarded with a golden acorn card that week).
If, despite support to manage their feelings and actions, a child consistently struggles to control their emotions and behaviour, further support will be offered. Our Inclusion Lead (Claire Taylor) will help identify next steps and an intervention programme will be planned and parents may be consulted. Outside agencies may be approached. At this stage, it may be appropriate to register the child on the SEN Code of Practice.
Staff will keep an individual behaviour log of repeated incidents of inappropriate behaviour to help inform any future support plans, and in cases of extreme behaviour, an individual risk assessment will be carried out and shared with parents. For a child who needs help to build resilience when faced with specific challenges, a support plan may be discussed and agreed with parents.