Expressive Art and Design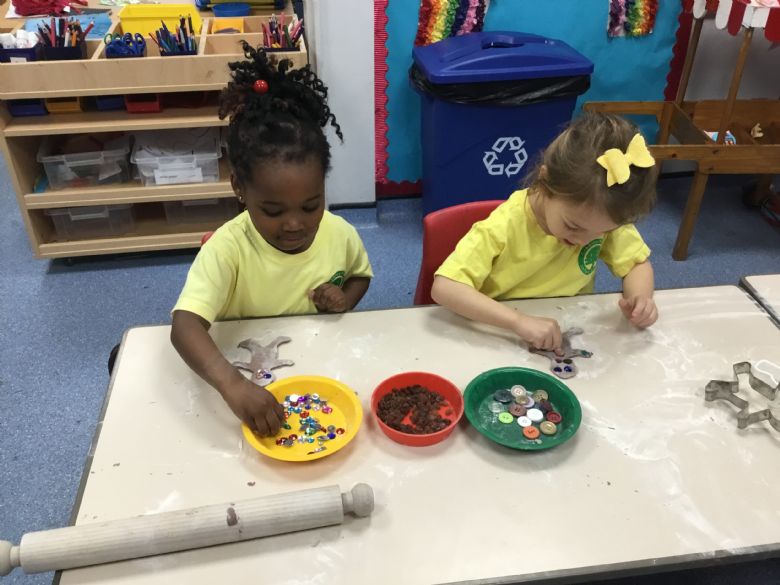 A role play area is set up to enhance the topic being covered, opportunities are made for learning all seven areas of our curriculum. Children use their imaginations as they take on roles and create story lines in their play.
Children take part in music and singing sessions. They have opportunities to explore the sounds of different instruments and to create their own sounds. They take part in music and movement sessions and have opportunities to listen and respond to different types of music.
Children are taught a range of art and design technology skills which they are then encouraged to use in their child initiated activities. Children are encouraged to make individual choices, to select their and find the resources they need to make their pictures/models. They are taught how to look after and put away these resources.
There are two Early Learning Goals in this area:
Exploring and using media and materials: Children sing songs, make music and dance, and experiment with ways of changing them. They safely use and explore a variety of materials, tools and techniques, experimenting with colour, design, texture, form and function.
Being imaginative: Children use what they have learnt about media and materials in original ways, thinking about uses and purposes. They represent their own ideas, thoughts and feelings through design and technology, art, music, dance, role play and stories.