Literacy
Children are encouraged to develop a love for books and mark making. They enjoy taking part in story and rhyme sessions and exploring marks with a variety of medium. Alongside this exploration and enjoyment children are taught phonics. We follow the "Letters and Sounds" (DFE 2007) programme. This plays a large part of our literacy curriculum as it is needed for both reading and writing. Right from the start of the school year children take part in dailly phonic adult led sessions. As the year progresses children are split into ability groups across the year to enable teaching to closely match the needs of the children. As children's early skills progress the phonic skills that they have gained reading and writing sessions with adults, either in small groups or as a whole class.
There are two Early Learning Goals within this section: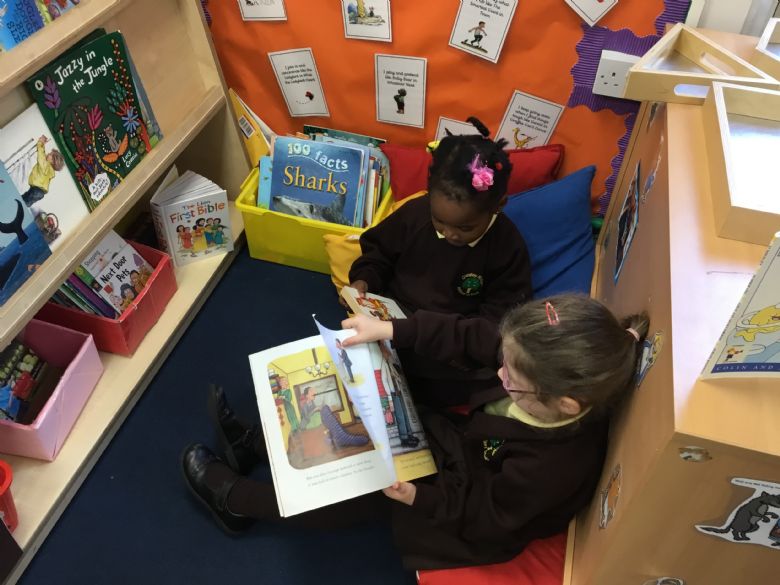 Reading: Children read and understand simple sentences. They use phonic knowledge to decode regular words and read them aloud accurately. They also read some common irregular words. They demonstrate understanding when talking with others about what they have read.
Writing: Children use their phonic knowledge to write words in ways which match their spoken sounds. They also write some irregular common words. They write simple sentences which can be read by themselves and others. Some words are spelt correctly and others are phonetically plausible.