Educational Visits
Educational visits add richness to our curriculum and give the children a chance to experience learning beyond the classroom. Our Educational Visits Policy may be found here.
Teachers arrange out of school visits for the children to complement their curriculum studies. Locations include environmental education centres, museums, castles and country parks. All educational visits provide valuable first hand learning experiences and are linked to the Early Years Foundation Stage or the Key Stage National Curriculum.
All visits are funded by voluntary contributions and are subject to the availability of funding and the appropriate staff/helper ratio.
We have frequent visits from representatives of a wide variety of agencies in support of the curriculum, e.g. Surrey Heath Museum, theatre groups, musicians and the school nurse.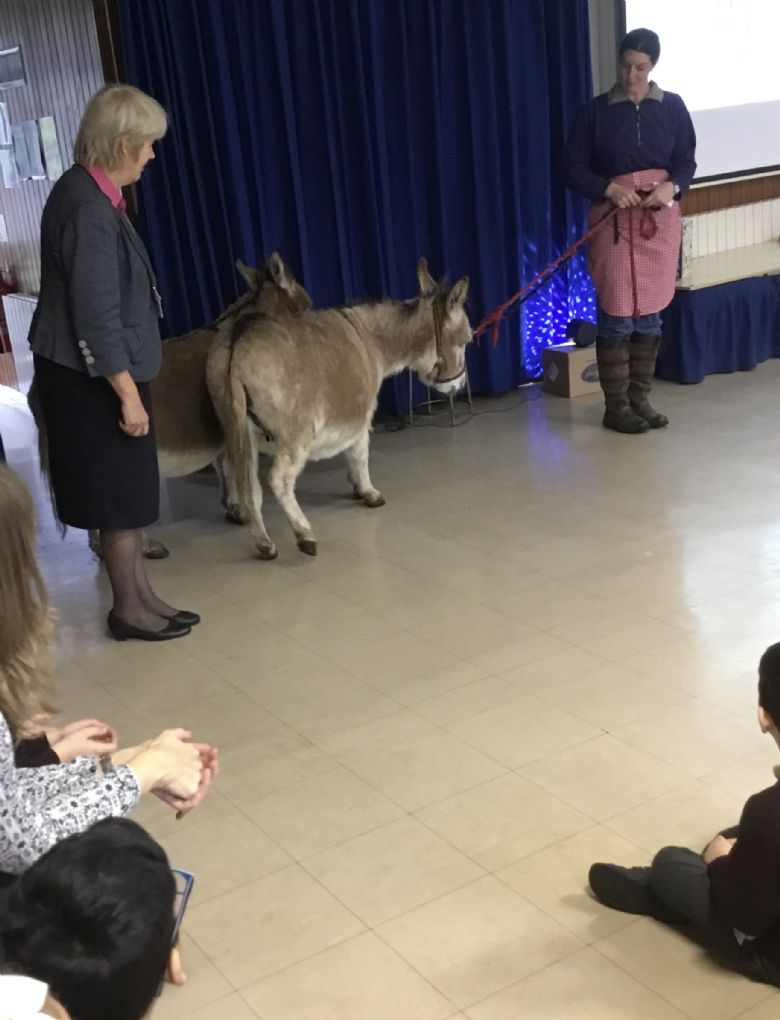 Animals are amongst our most popular visitors, especially the donkeys and their friends from the petting farm!