Physical Education
"Physical education is about pupils learning about themselves: their capabilities, their potential and their limitations. It is the foundation of all sports participation. But it goes beyond the individual and understanding themselves – it's learning how to work with and to respect others"

Lucy Pearson, England Cricketer and Teacher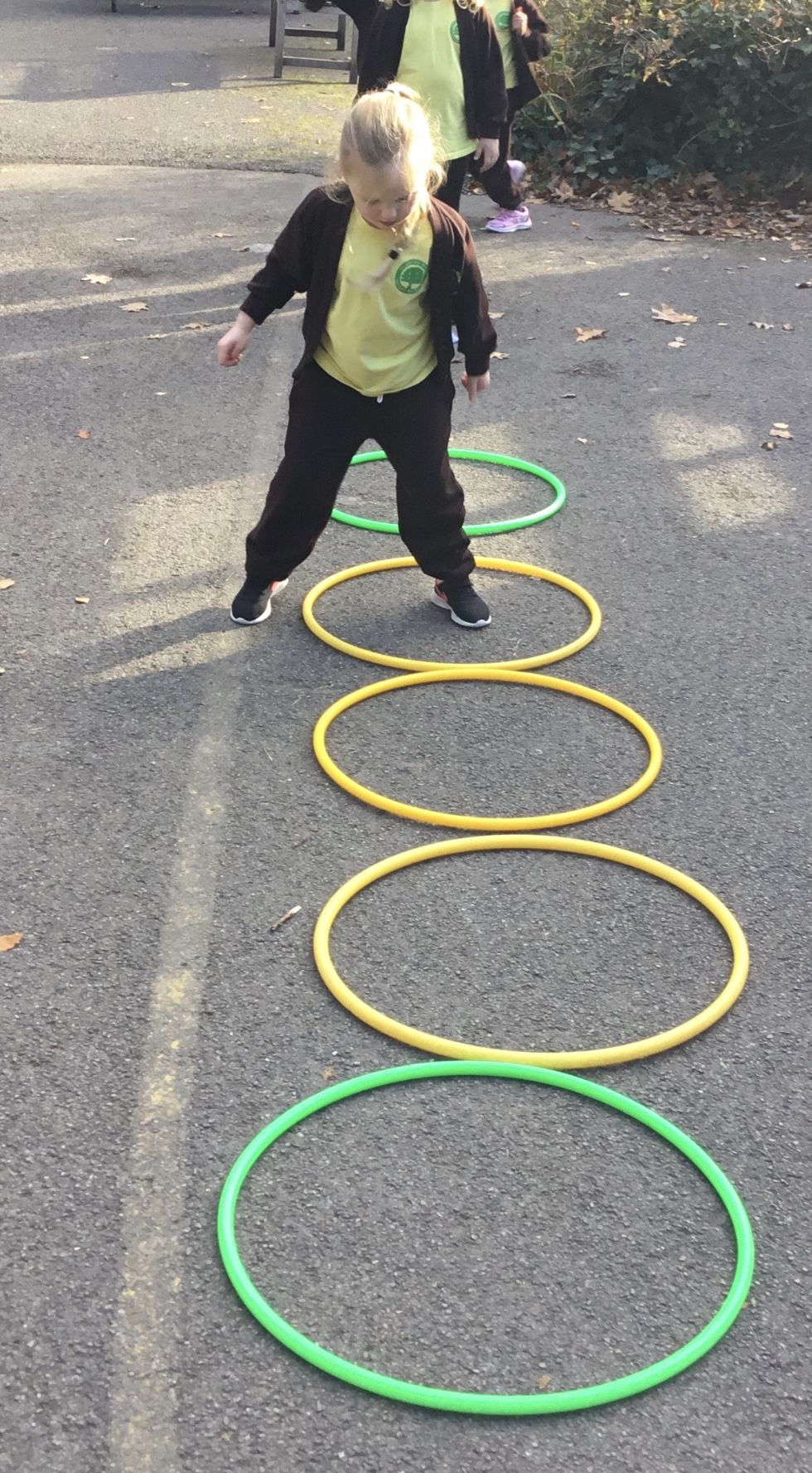 Intent
In Crawley Ridge we believe that Physical Education should provide opportunities for children to be physically active for sustained periods of time which is important for their growth and development. Taking part in sports helps children with the development of physical motor skills (agility, balance and coordination) and social skills (sharing, taking turns, cooperation and competition). Effective PE lessons in our school combine challenge and reward helping to build confidence, self-esteem and resilience.
We aim to help children to develop a positive attitude towards active and healthy lifestyles and provide enjoyable experiences that will encourage children to think in different ways to suit a wide variety of activities. Children learn how to plan, perform and evaluate actions, ideas and performances and to improve their quality and effectiveness. All activities take place both inside and outside. Our facilities include two outdoor playgrounds, the use of a field and an indoor hall and there is a wide range of apparatus for use in these areas. An annual Sports Day is held in the summer term and provides opportunities for children to demonstrate their growing skills in this area of the curriculum. Dance features in performances such as the Christmas Play, end of year concerts and country dancing for the Summer Fete.
The National Curriculum for KS1 states that pupils should be taught to:
Master basic movements including running, jumping, throwing and catching as well as developing balance, agility and coordination and begin to apply these in a range of activities
Participate in team games developing simple tactics for attacking and defending
Perform dances using simple movement patterns
Implementation
Please find attached to the bottom of this webpage a progression grid outlining how PE is implemented throughout our school, including EYFS.
Impact
The impact of PE gymnastics, dance and games lessons is for the children to take ownership of their own health and fitness by being motivated to utilise the skills they have learnt in an independent and effective way in order to live happy and healthy lives.