Trick Box
OUR CURRENT TRICK THAT WE ARE LEARNING IS:
BREATHING COLOUR
Our new trick for the next 2 weeks is BREATHING COLOUR.

This week we will be learning the 'Breathing Colour' trick.

We all experience emotions both positive and negative. Learning to mindfully acknowledge emotions and self-manage them when necessary are important life skills and key factors for the development of healthy mental processing and overall well-being. How we breathe affects our emotional and physical state and the trick 'Breathing Colour' helps us to breathe correctly through the nose to achieve a more relaxed state. The trick begins with a conversation about emotions that require you to 'take a deep breath', such as anger. We teach children to breathe in through their nose and into their tummy and not into their chest. We try this a few times and discuss how it makes us feel. We then move on to discuss different colours that we associate with different feelings. The idea is to breathe in a positive colour and breathe out the negative. For example, colours associated with anger could be red and orange and colours associated with feeling calm could be light blues and purples. The children then breathe in their calm colour and out their negative colour. This is a simple yet really effective trick that children find really useful in certain situations.

We have learnt this trick:

Stand Tall; 'Shoulders back, head up and stand tall!' - use the power of your body language.

We have learnt this trick:

Big-Voice is all about; Believe in yourself; say, "I can do it!"

We have learnt this trick:

Mirror-Mirror is all about; Say something nice about yourself, even in the mirror.

We have learnt this trick:

Win-Win is all about; Think - how can we both win?
We have learnt this trick:

Big no is all about; Thinking and knowing that sometimes you need to say No.
Bringing Positive Well-being to Pupils
Building happy life habits and managing the tricky bits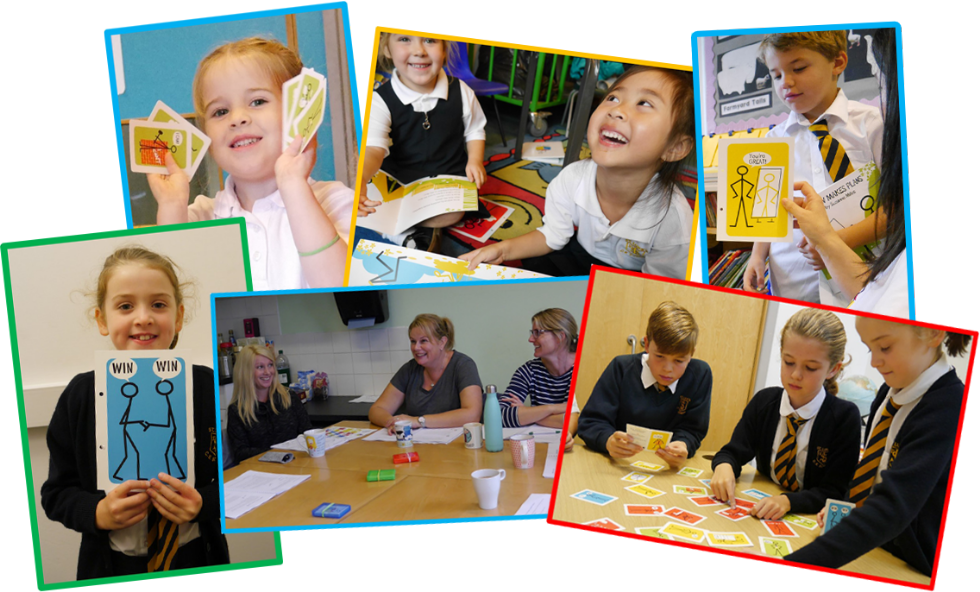 What is Trick Box?
Trick Box (4-11 yrs) is an evidence-based, whole school programme which helps to develop a full range of empowering personal habits in 4 key areas: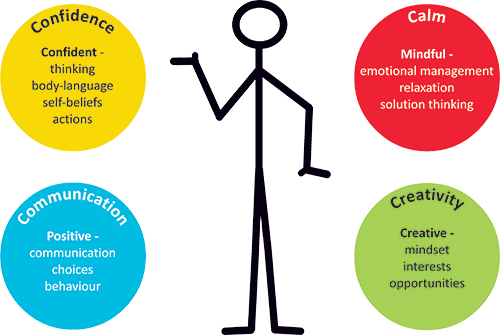 How does Trick Box help children, staff and families?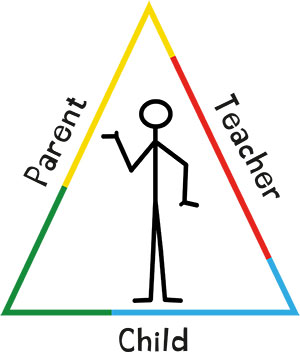 Trick Box transforms lives by giving children the knowledge and skills to effectively manage life's everyday challenges whilst building a bank of positive life habits for the future.
Trick Box strategies help children to get the best from themselves, others, school life and the wider world. The programme also provides opportunities for staff and parents/carers to brush up on their own skills so that everyone's on the same page.