Computing

Computing puts a greater demand on children to not only use and manipulate existing programs and software, known as 'Digital Literacy', but also to program and develop their own games and systems that allow children to understand the beginnings of Computer Science.
At Crawley Ridge we recognise that the world of technology is fast changing. Education needs to progress in order that children move forward with the skills and knowledge necessary to later be active participants in a digital world. The aims of the National Curriculum 2014 are detailed below:
To ensure all pupils:
can understand and apply the fundamental principles and concepts of computer science, including abstraction, logic, algorithms and data representation
can analyse problems in computational terms, and have repeated practical experience of writing computer programs in order to solve such problems
can evaluate and apply information technology, including new or unfamiliar technologies, analytically to solve problems
are responsible, competent, confident and creative users of information and communication technology.
We also include Online Safety as a key feature in our COmputing lessons when we are accessing devices which use the internet. We aim to ensure all pupils:
use technology safely and respectfully (online safety), keeping personal information private; identify where to go for help and support when they have concerns about content or contact on the internet or other online technologies. (please see the Online Safety Guidance page of our website for more information on how you can support at home)
We are using and adapting the Purplemash computing scheme of work alongside Twinkl modules, CEOP Onlie Safety Resources and more to develop a rich understanding of IT and Computing skills. This is a comprehensive package with aims in line with the new curriculum and will support teachers in delivering high quality lessons that allow children to develop skills such as coding, debugging and programming along with basic computer skills such as using a keyboard and saving work.
Resources
To deliver the demands of the Computing curriculum we are well equipped with a range of resources and hardware to best support teaching and learning in this area. Each year group has a bank of school laptops to enable computer access at a variety of levels, be it small group work, independent access to further learning in a particular area, or through whole class teaching sessions. There is a wide range of software suitable for young children, which aims to develop a broad range of IT skills, and to support learning in other areas of the curriculum. Every classroom is equipped with an interactive whiteboard, visualiser and sound system, and iPads are increasingly being used to support teaching, learning and assessments.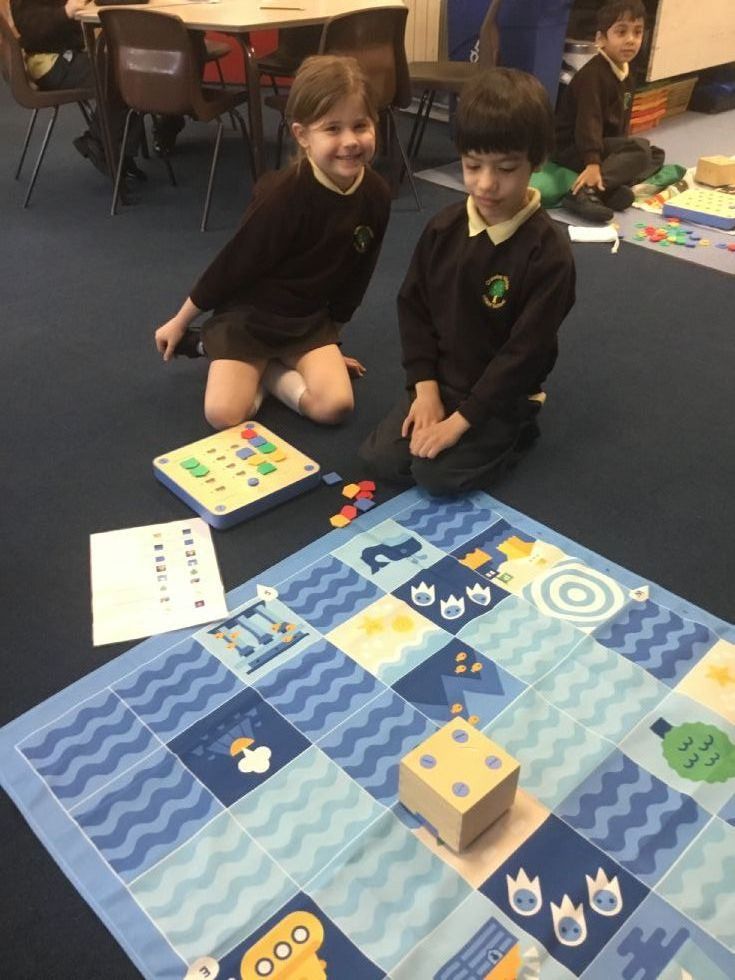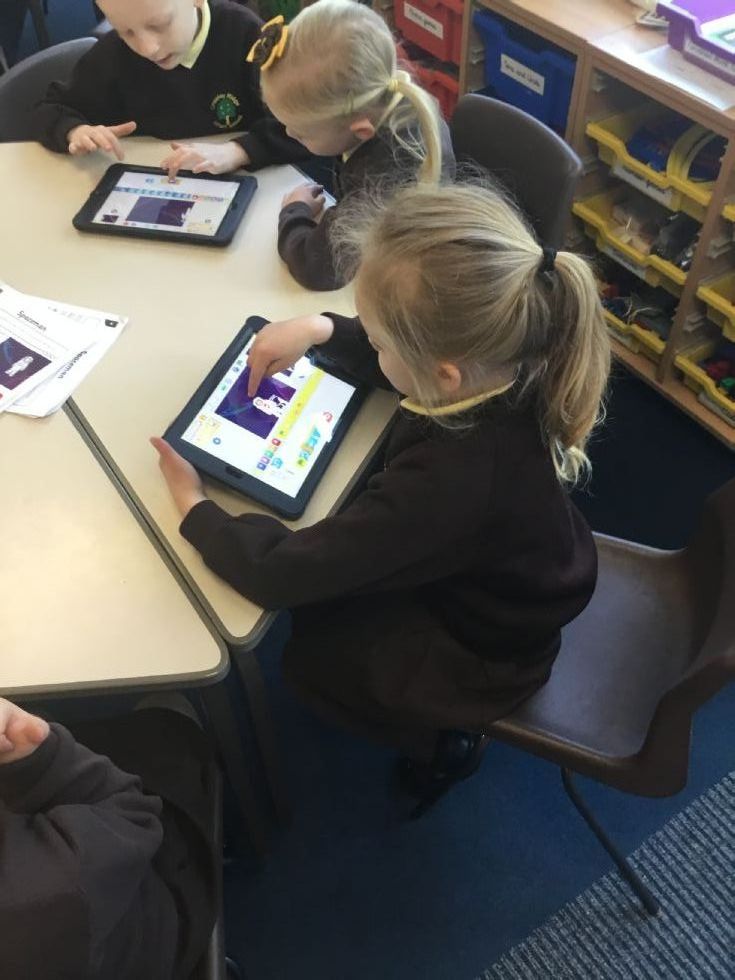 Computing lessons across Key Stage 1 will include a variety of resources such as laptops, iPads, Beebots and Cubetto in a variety of ways but we also have some lessons where we look more into how technology works, is used and how to stay safe to ensure depth and understanding.