Surrey Community Projects Fund - Our bid!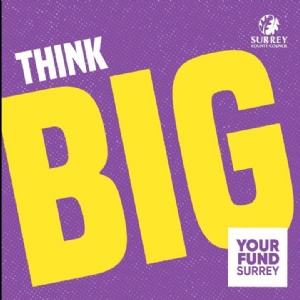 We are applying for funding through Surrey's THINK BIG! project to help re-develop the rooms previously occupied by Crawley Ridge Nursery.
This would provide a flexible space which could be used for community-based meetings and events for both adults and children. It would encompass both indoor and outdoor facilities, with a kitchen area and disabled toilet facilities.
We are keen to provide an enticing space to develop young people's health and wellbeing by encouraging interests and pursuits beyond the school curriculum such as dance and art, as well as offering a safe and comfortable environment where we can provide support for children and their families with their emotional wellbeing.
This project would also provide a hub where members of the community and the more elderly can come together. We would love to develop links between the youngest members of our community and the more elderly, and the installation of a small kitchen and of toilet facilities for the infirm/disabled would provide essential services to help enable this.
Please visit the THINK BIG! website, so you can register your vote if you share our vision.
(Scroll down the page to the map, and zoom in to find our pin. Click on the pin to register your support for Crawley Ridge Infant School's project).