Nursery Consultation
Our consultation has now closed. Our data will be published on this page soon.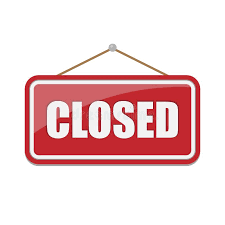 Archived information for when our consultation was open
Following the closure of an externally managed nursery provision in 2019, we would like to re-open the nursery in September 2022. This would be fully integrated within our school and run by school staff.
From research already carried out we believe that our nursery would be well received, but we understand the importance of consulting with the whole community to ensure we are providing what is needed and wanted. We propose to offer provision to children who are funded for 15 hours under the universal funded entitlement and those eligible for 30 hours funded childcare.
As a result of the above, we propose to lower the admissions age of Crawley Ridge Infant School to enable us to open a school nursery to include 2-, 3- and 4-year-olds.
The consultation will run for 4 school weeks (excluding school holidays), commencing on Friday 11th February and ending on Friday 18th March 2022.
If you have a child aged 3 or under, we would very much appreciate you taking the time to complete our questionnaire via the link available on our website. This form will be available when consultation opens.
If you do not have a child aged 3 or under, but would like to make a comment or be kept informed, please email school@cri.tamat.org.uk
Form one (Responses regarding a new nursery proposal for those with children aged 2, 3 and 4 years old) - The form will open from 09:00 am on Friday 11th February and will close at 17:00 pm on Friday 18th March 2022.

Form two (Responses regarding a new nursery proposal for those with general views) - The form will open from 09:00 am on Friday 11th February and will close at 17:00 pm on Friday 18th March 2022

Form three (Responses regarding the lowering of the school age to 2 years old for Crawley Ridge Infant School) - The form will open from 09:00 am on Friday 11th February and will close at 17:00 pm on Friday 18th March 2022